Here's the second install for the
Urban Decay Sustainable Shadow Box
. This look might seem familiar already since I've done something similar
two years ago
(oh, how time flies).
I've always like neutral eyeshadow with a pop of blue (or any other vibrant color of eyeliner) on my lower lashline. It's a simple yet playful look that's perfect for a casual day out. Since I was only going to my parents' place to have lunch, I wanted to keep it simple but step it up a notch with the blue eyeliner. And I guess the weather outside also inspired me as it was a nice and sunny day in LA. For some reason, this look reminds me of being out in the beach, basking under the sun. The blue eyeliner might have something to do with that image.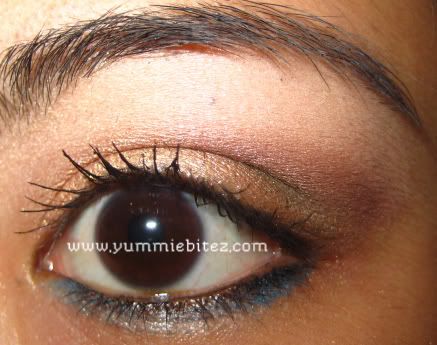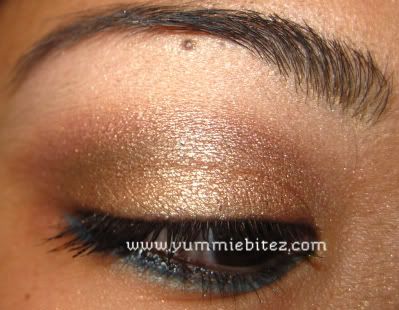 Compared to the
first look
I created with the same Urban Decay palette, this is look is more wearable for your work place. Just ditch the blue eyeliner.
Products Used:
Eyes:
Face
MAKE UP FOR EVER Duo Mat Powder Foundation in 203
MAC Redhead Mineralized Skin Finish Blush
Lips
Kiehl's Lip Balm with SPF 15
NARS Rose Gitane Lipgloss
Application:
Prime your lids with Urban Decay Eyeshadow Primer Potion and apply a cream colored base all over the lid (MAC Soft Ochre)
Apply Urban Decay Half Baked eyeshadow on your inner half of your eyelid using a shading brush.
Apply Urban Decay Twice Baked eyeshadow on your outer V using a shader brush and bring up the color to the crease with a blending brush. Blend any harsh lines.
Apply the highlight color on your browbone (MAC Shroom eyeshadow).
Line your eyes with a black eyeliner (MAC Blacktrack gel liner), curl lashes, and apply mascara.
Apply blue eyeliner on your lower lashline (NYX Electric Blue eyeliner)
Using a blush brush, sweep a light bronze blush (MAC Redhead MSF) on the apples of your cheeks.
Apply a bronze colored gloss (NARS Rose Gitane lipgloss).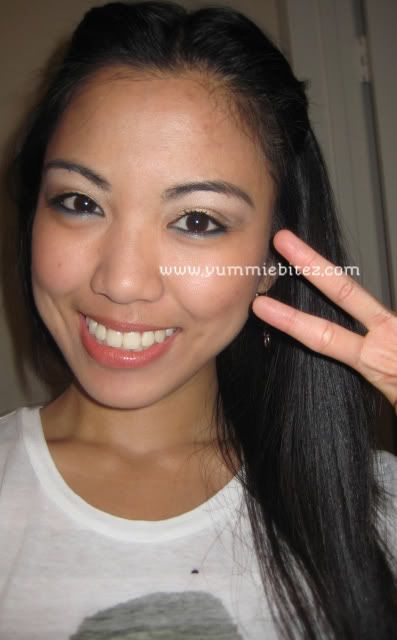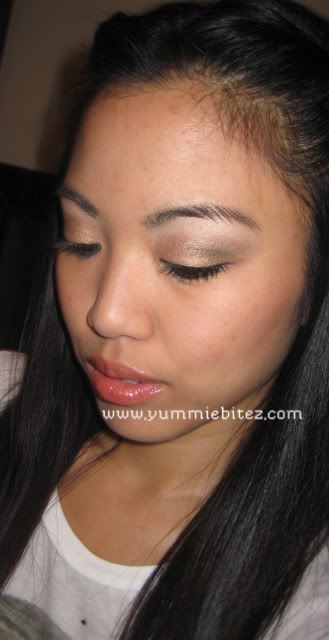 puppy face? fail

Speaking of puppyface, here's a video exclusive of the master of puppy faces... another special appearance from Lionel Bean. Oh my gaah, my puppy is soo cute. He's too adorable for words.
It's finally Friday! What are your plans for this weekend? I can't wait for dinner tonight with some lovely blogger babes as I've been waiting for it ever since we were tweeting about it. What a better way to spend Friday night with some new friends, good food, and some makeup talk <3.
FTC: This post contains affiliate links. What this means is when you click the link and shop on the website, I get a commission from your purchase (just like someone who works in retail.) Although not necessary, when you shop through an affiliate link, you help support the site. If you have any questions, please feel free to email me at yummiebitez@gmail.com.