Sam Edelman Black Caper Jeweled Paten Flats (buy similar here)
I went to Marshall's yesterday to look toys for the Bean, and I ended up in the shoe section. And I was pretty happy to see these flats on clearance. I got these flats for $29.99. Not to shabby considering they were about $100 originally.
The flats that I got are a half size bigger than the usual, but I got it anyway since they were narrow so the fit is ok. There is some padding on the bottom which gives my feet some comfort. I just really love the jewel detail on these flats and the stitchings on the side. The shoes, however, show some toe cleavage (see picture below) since it's a little short on top. But, I can finally happily retire my beater flats that I always wear to work everyday.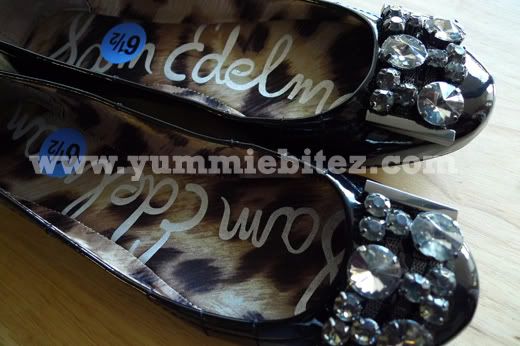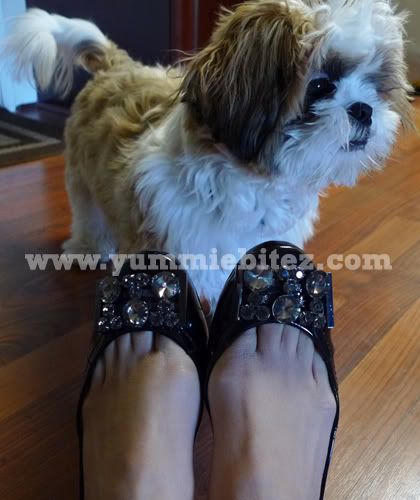 Lionel Bean being a cute model that he is.
FTC: The shoes were purchased with my own funds.