Wet n Wild Color Icon Palette
Drugstore brands can be a hit or miss, but sometimes you'd just be amazed on the gems that you do find. On a previous and random trip to Rite Aid, I came across these Wet n Wild Color Icon palette that I've also been hearing a lot of buzz around it. At the time of my purchase, the palettes were buy one get one free, so I took that as a sign that I should grab them and give it a whirl. For about $5 for both palettes, it's almost hard to pass them up.
Prior to this trip, the only product that I've tried from Wet n Wild were their nail polish... back in high school. I mean c'mon, they're only a dollar each! I haven't really tried their eyeshadows before, so the Color Icon palette would be the first one.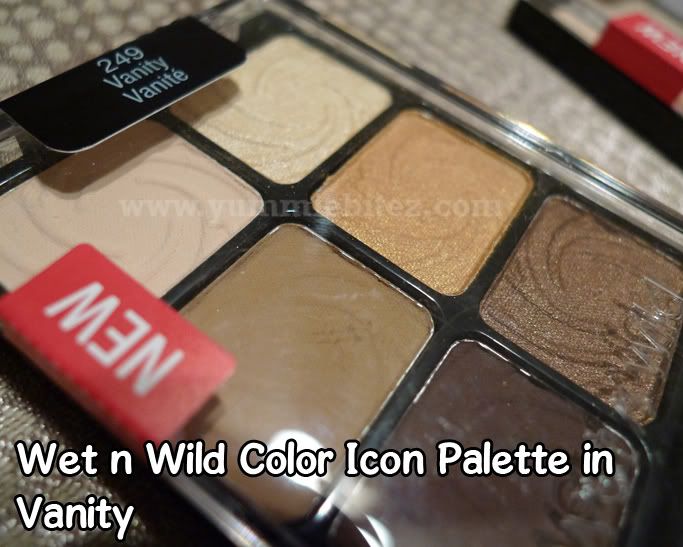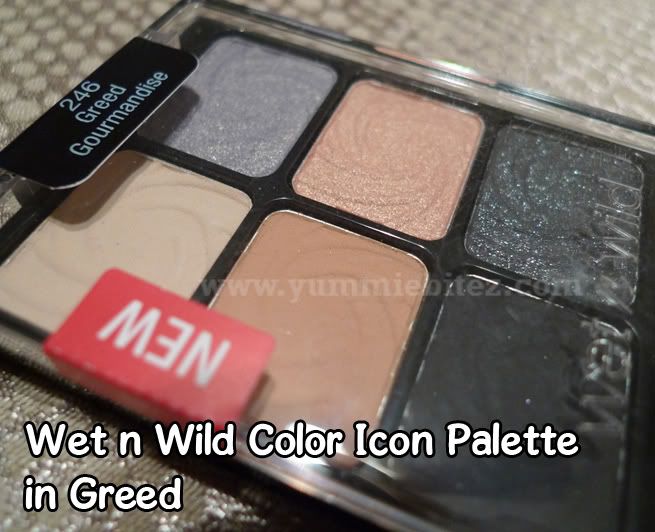 Packaging:
The Color Icon Palette contains six coordinated shades. It is encased in a black plastic glossy case with clear cover. The palette doesn't come with the mirror, but I like how the cover itself is clear. There is no guessing here with which eyeshadow colors are in a palette. When you have a massive collection of makeup (not that I'm anywhere near that), it's the small things (like having a clear cover to determine which eyeshadows are in that palette) can be a pretty big deal. Although they way the eyeshadows are laid out kinda reminds me of the old MAC Holiday sets minus the fancy packaging.
The palettes are also compact enough to stow in your makeup purse for those last minute touch ups or even when you're in a hurry and you need a little pick me up. Like most drugstore makeup, these palettes come with tiny sponge tip applicators (that you'll probably not use). The packaging is not much on the cute side, but it's is more on a more practical side.
Quality:
The quality of the eyeshadows in the palette is decent to great. Wet n Wild's Color Icon palettes has three matte shades and three shimmery eyeshadows. These eyeshadows have great color payoff especially with a good base. Although the matte eyeshadows are slightly chalky, it didn't cause too many fall outs. I really liked their darker matte eyeshadows as my crease color as they blended pretty well on my lids. However, I did find some of the shimmery eyeshadows a little difficult to work with since they were a little bit on the sheer side and they can get a bit blotchy. These were also the ones that easily faded when colors are blended. The eyeshadow with glitter (found in the Greed palette) surprisingly didn't cause major fallouts when I tried it. Glitters can be annoying sometimes because they're a pain to take out when it ends up on your face. All-in-all, I was pretty happy with what the Color Icon palettes has to offer.
Value:
No doubt about it that this palette is almost a steal for six eyeshadows with decent pigmentation. It is even better when there's a promotional sale going on at your local drugstore. It's a good palette to have whether you are a beginner with makeup or already way ahead of the game. And with the holiday seasons quickly approaching, these palettes will make a great stocking stuffer.
Swatches: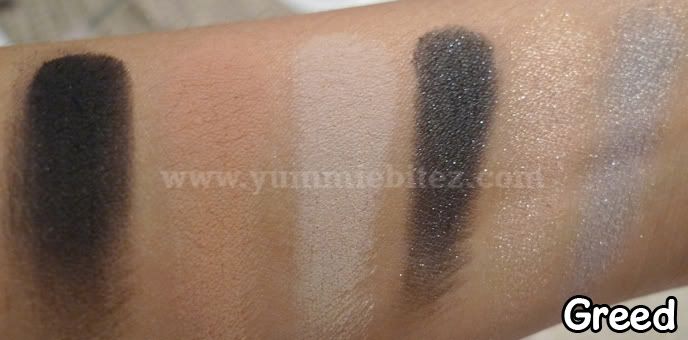 Wet n Wild's Color Icon palettes are one of my favorite drugstore finds. They're stepping their makeup game up by improving the quality of their products yet still offering them at an affordable price. When I'm in a rush in the morning for work, I find myself reaching out for the Vanity palette when I need a no-brainer look. It's a great everyday and natural palette for the working gals who are limited to wear a more neutral look. And if you want to transition your look to a night time look, just grab your Greed palette and smoke those eyes out.
Rating:
4 out of 5