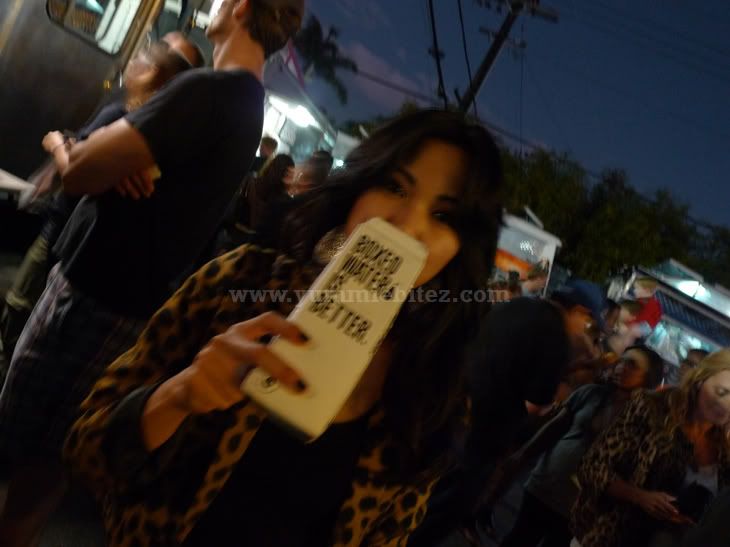 Boxed water is better... not when water tastes like paper. And do I spot another kitty?
hello bum.
I had to pixelate the goofy look.
H&M little black dress, leopard print blazer; Dolce Vita Jezebel Clogs; Marc Jacobs clutch; F21 earrings
This past weekend marks another year of my existence and another year closer to the quarter century. I didn't really plan on celebrating, but I did want to go First Friday in Venice. But this girl needed a birthday suit.
I haven't gone to the mall in ages and I usually do my window shopping online whether it'd be reading blogs or watching haul videos on YouTube. It really beats going through racks and racks of stuff. As I was perusing through the racks of H&M, I found the blazer that Pam featured on her latest haul video. I was a bit iffy about owning a straight up leopard print blazer, but it was surprisingly fierce after trying it on that I decided I must wear it on the eve of my birthday and has become my favorite blazer overnight. I mean it's only fitting right? Year of the tiger? Animal print blazer? yes?