I hope everyone had an awesome weekend. I decided to take a day-off today to take care of somethings at home and possibly get some scheduled post going as well. So today's outfit of the day was actually worn yesterday when I finally attended my very first makeup class which was the
O2B2 Tour
(Out of the Beauty Box) which was taught by Koren (
EnkoreMakeup
) and Elessa (
PurseBuzz
). But that deserves it's own post, so more details to follow.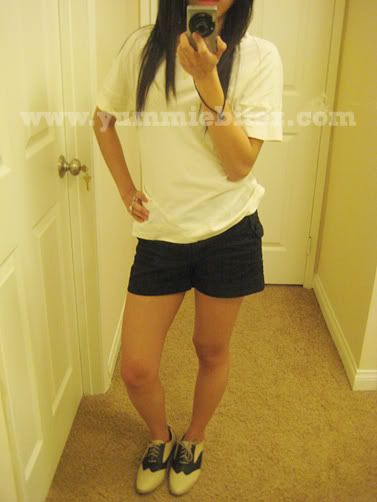 I've had these oxford shoes since September of last year. I bought them on a whim without really any outfits in mind. For the longest time, I never knew what to do with them. Someone also pointed out that they looked like bowling shoes and I didn't realize it until then. So in the closet they stayed.
But lately, I've been reaching out for these shoes. They're really comfortable and they actually grew on me. They're cute in a really weird way.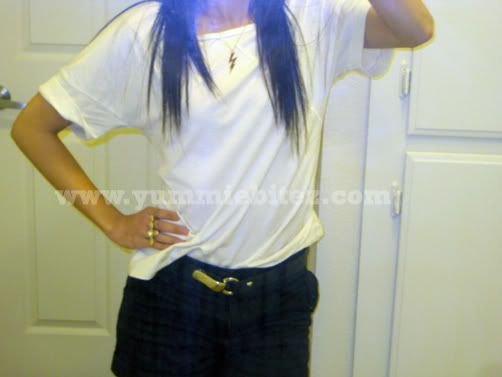 Cream boat neck top and black shorts, H&M; belt, Betsey Johnson; earrings, Urban Outfitters; lighting necklace, flea market; oxford shoes, Forever 21
Here's my outfit of the day video:
On a different note, I really need to get a tripod so I can take better pictures of my outfit. Or have my boyfriend take my pictures.
FTC: The items featured on this post were purchased with my own funds.