So here it is finally, it's probably the most awaited post since I
tweeted
so much about it on
Twitter
and I have posted a teaser about it on my personal Facebook.
As you may already know, I attended a makeup class this past Sunday which is the Out of the Beauty Box (or O2B2) Tour which was instructed by the two greatest YouTube Gurus, Koren of
EnkoreMakeup
and Elessa of
Pursebuzz
.
When I found out about this class through Koren's
video
, I immediately jump right on it and signed up for the class. I've been wanting to take makeup classes for the longest time, but with my full-time work schedule it was just not doable for me because of conflicting schedule. Makeup classes are usually on the weekdays and requires a full-time commitment, not to mention it can get very expensive. So I was really elated to find out that the O2B2 Tour is actually happening.
O2B2 handbook and makeup kit
Read what else I have to say and to view more pictures after the jump!
Watch the video:
There are four classes being offered, but I had signed up for the Pro Traditional class which covers Bridal and Editorial makeup. Just like everyone else in the beauty community, I learned how to put makeup on myself through beauty blogs, the beauty community on YouTube, a tons of practice. I wanted to take it a step further and pursue being a makeup artist on the side.
The moment I got out of my car, I met Hazel, who actually won my previous Sephora giveaway, and we walked inside the building together Then, once I walked inside the room where the class was held, I saw April (AprilAthena7). I knew she was going to be in the class with me since we've been tweeting here and there, but I was happy that we finally met in person! She ended up being my partner in the class when we had to do the hands-on training.
Before the class got started, we had to take our before pictures (sans makeup), then got settled for the class. I was just really excited the whole because it seemed so surreal to be in the same room as Koren and Elessa. I've been following them since they first started (groupie)!
Koren covered topics such how to market yourself as a makeup artist, things listed on your contract, and more. Then we got to the really exciting part of the class, getting our makeup kit. It was almost like Christmas all over again!
Don't be jealous of my makeup swag. Doing some kit inventory.
Scattered out for all of ya'll to see their glory! MAKE UP FOREVER, Ben Nye, Embryolisse, and more.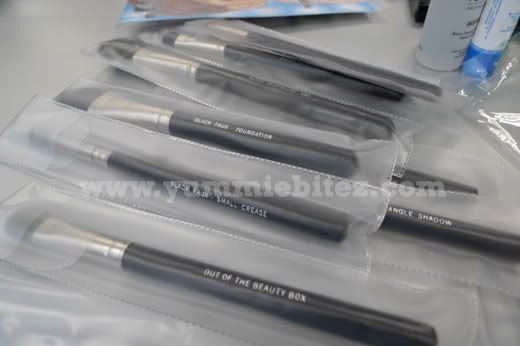 Unwrapping the makeup brushes one by one. These are brushes by Koren and they're the softest brushes I've ever used!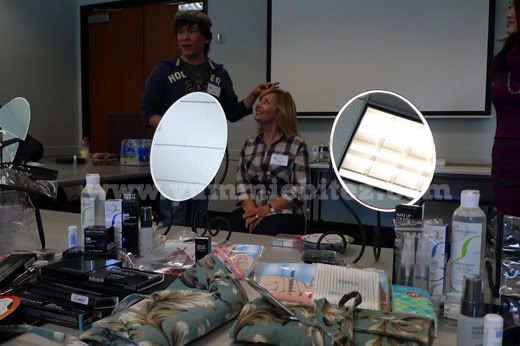 Watching a brief demo by Koren on techniques in applying foundation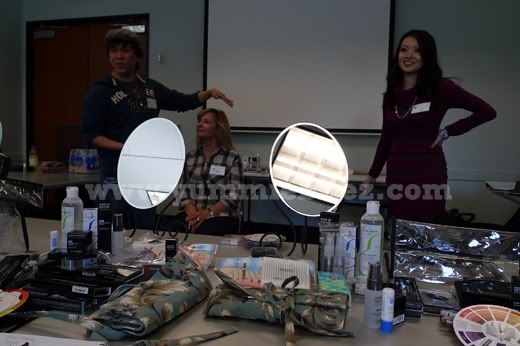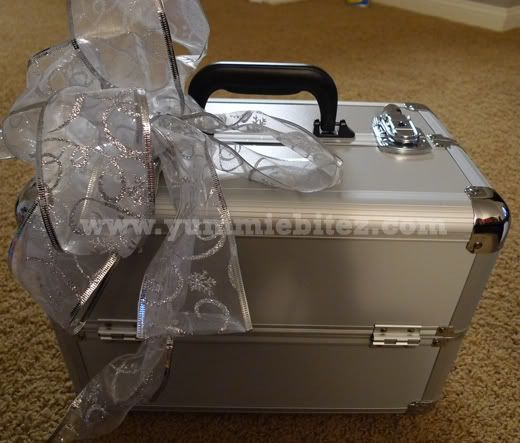 As if the makeup wasn't enough, here's the traincase that I won from the raffle after class sponsored by VanityGirlHollywood.com. Thank you!
What's inside the makeup kit?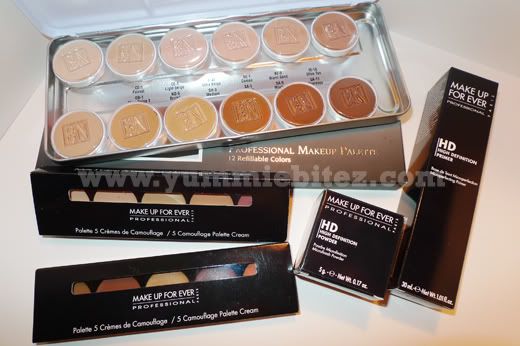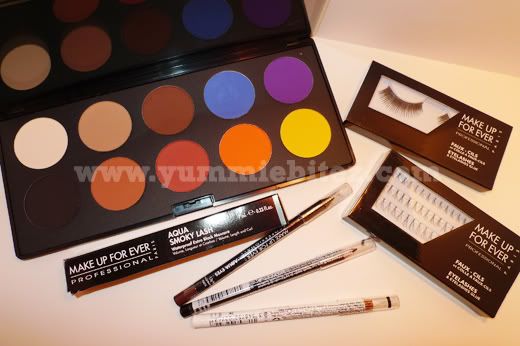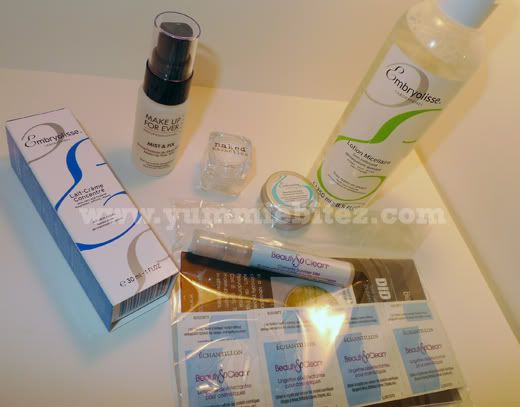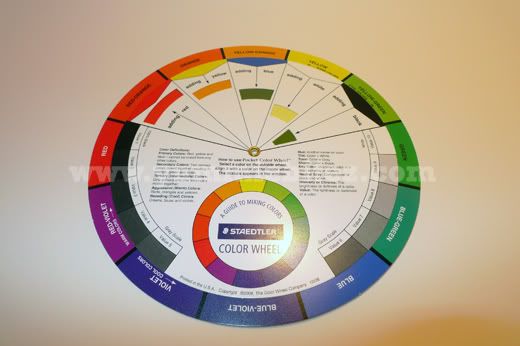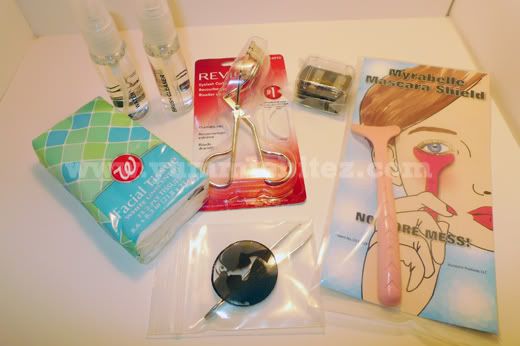 Another good thing about this class was it was a smaller class. So it was a more intimate setting. However, our batch was the very first class ever to happen, so they're still in the process of timing everything better and working out the lesson plan. So part 1 took the whole four hours of the class. Part two for our class will be scheduled for another day. I totally didn't mind since a second meeting will also give me another chance to speak with them and possibly ask them more questions. So for now, I'm not yet certified as planned.
If the makeup stash hasn't convinced you to sign up for the class, then I don't know what will. But do keep in mind that the price might be steep for some of you. I paid $695 for the Pro-Traditional class. Yes, it is a lot, but if you think about it, the makeup is worth so much more than the fee for the class AND you get certified (not licensed) makeup artist at the end of the class. Certified meaning you can finally apply for that MAC pro-card or the MUFE Professional discount card. This is definitely worth it for people who wants to get some sort of coaching if they're serious about doing freelance work. Koren and Elessa are very knowledgeable and they are just oozing in knowledge. And this is also not a four hour lecture where you sit in a room til your brain turn into putty. You are engaged in class because you get hands-on training.
I've kinda checked out some schools and other makeup classes (even in community classes), but this is by far the best deal I've seen so far. Most class fees do not even include the kit that you'll need and use. And for full-time employees like me, it's just not really that possible to attend class everyday, as going to school for makeup does require a full-time commitment.
Yes, I know it's still different from actually going to school for it, but there are plenty of makeup artists who made it big by just doing freelance work and never had the formal training. Especially now that you can also learn on your own by watching Youtube. However, this class does give you a jump start already, by simply even handing you the kit that they provide and the certification. It's everything you need to get started.
For more information about the classes being offered and the schedule of the tour, please click on this
link
.
FTC: I enrolled in the class with my own funds. I am not sponsored or affiliated with the brand companies mentioned, Koren (EnkoreMakeup), or Elessa (Pursebuzz). Opinions expressed are always honest and my own.