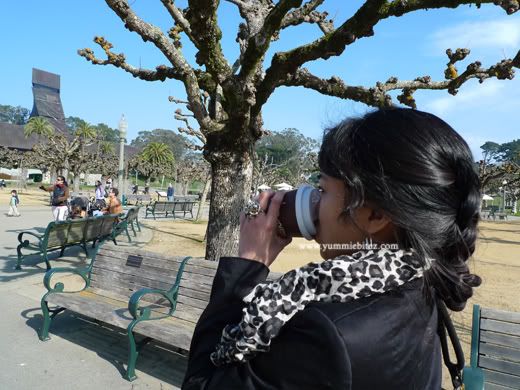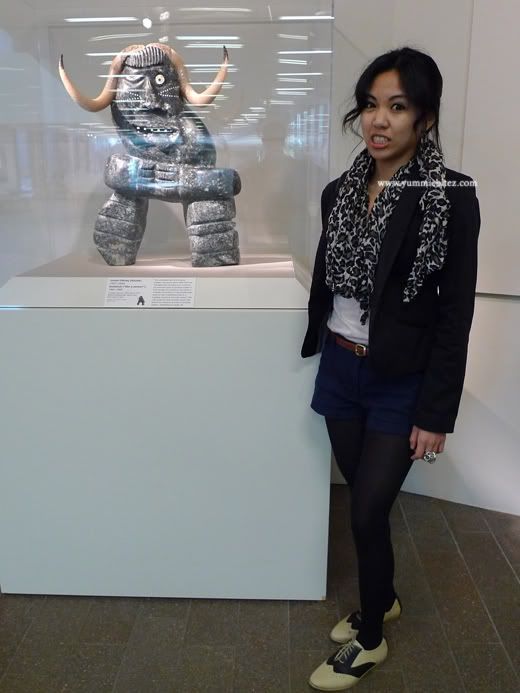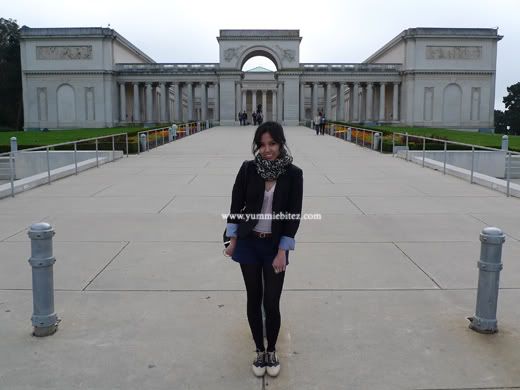 Ruffled pink shirt, abercrombie
Navy blue shorts, Forever 21
Blazer, H&M
Leopard Scarf, H&M
Black tights, Forever 21
Oxfords, Forever 21
Belt, vintage
Clustered flower ring, Forever 21
Updates have been sporadic lately. There is just not enough hours in a day when you're working full-time and you have to deal with grown up stuff when you get home.
San Francisco is such a beautiful city. Since I know I won't be able to survive the harsh winters in the east coast, my second option if I were to move or live anywhere else would be San Francisco.
This is the last outfit I wore while in San Francisco. Thankfully, it wasn't as cold as I thought it would be, but it was still chilly. About this outfit, sometimes I don't know how certain pieces just works so nicely together. I had prepared my outfits prior to the trip to minimize over packing (but of course I still did), and this wasn't the ensemble I had prepared initially. I ended up mixing two outfits together and came up with this. Oddly enough, it still works for me. Ever since I've been blogging about my outfits, I did notice that I'm more likely to mix certain pieces together that I normally wouldn't. Taking more risks I suppose.
In other news, if you haven't heard on
Twitter
, I have been chosen by Aveeno to become an Aveeno Ambassador! And through
Recyclebank
's partnership with Aveeno, they have selected me as one of the 25 bloggers who will be attending the Independent Spirit Awards this Saturday! I'm definitely excited about this as it's my first and my blog's big event! I'm also excited to meet my fellow beauty bloggers and do a coverage about the event as well as other festivities to ensue. So make sure to follow me on
Twitter
!
Two years ago, I would have never thought of an opportunity to come my way because of blogging. But I'm definitely glad that this hobby and passion of mine is giving me a chance to experience something like this. I'm so grateful for it all!! I really, really can't wait!
The
Independent Spirit Awards
hosted by Joel McHale will air this Saturday, February 26 on IFC 10 PM ET/PT.
Whoo... I still need to pack!