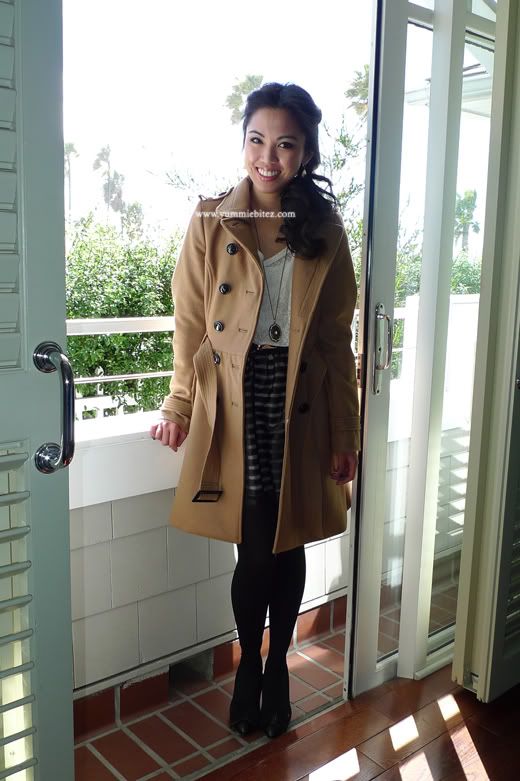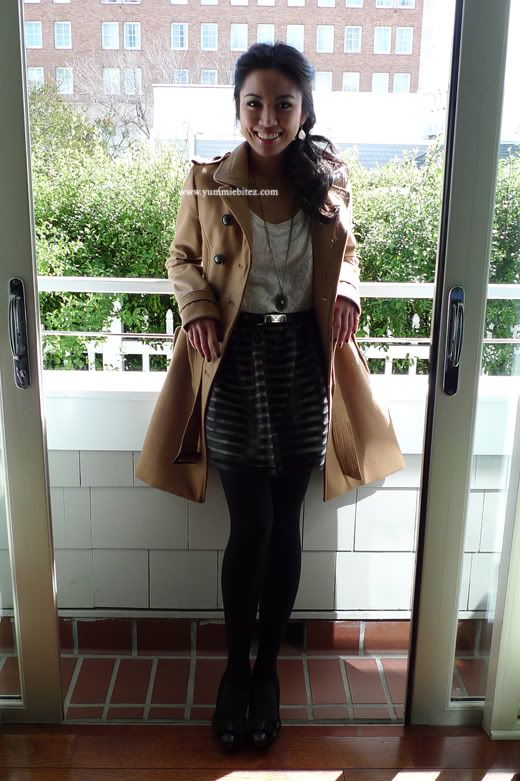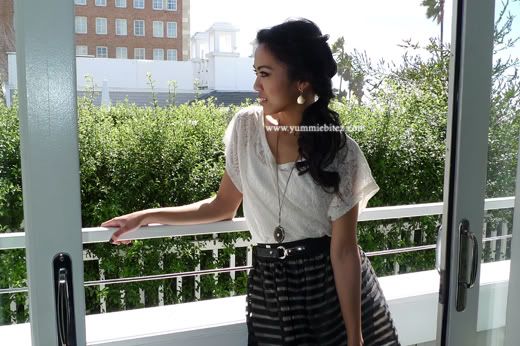 Rose lace top, Forever 21 (buy
here
)
Stripped lace overlay skirt, Forever 21
Tights, Forever 21
Suede bow heels, Zara
Camel double breasted coat, H&M (buy similar
here
)
I just got back today from my wonderful trip. I had so much fun these weekend meeting other amazing beauty bloggers and the Aveeno team. I'm really grateful for the wonderful weekend in Santa Monica while staying
Shutters on the Beach Hotel
,
Exhale Spa
for our pampering session, and being backstage for the
Independent Spirit Awards
courtesy of Aveeno and
Recyclebank
.
It's so amazing to be surrounded by twenty-five other awesome ladies who share the same passion as me. Thank you so much to Aveeno and Recyclebank for choosing me to become part of this great experience and becoming one of the Aveeno Ambassadors.
This past Saturday was the Independent Spirit Awards, and this was the outfit I wore for the event. I had underestimated the weather that day because it was really chilly and windy. But I was just really glad that the rain was not a factor that day. However, the side ponytail had to go two hours later after being blown furiously by the wind.
After a short but fun weekend, I am now dreading the unpacking part. I hope everyone had a lovely weekend, especially with the Independent Spirit Awards and the Academy Awards tonight. Are you tuning in?
FTC: The Independent Spirit Awards 2011 backstage access was sponsored by Aveeno and Recyclebank.