February 14 is coming up which means it's Valentine's Day (or Single Awareness Day). Yes, it's a Hallmark holiday and everyone should celebrate love everyday, but with all the cute and pink things on every shelf of every store, I can't help but love it even more and be just be festive.
I have a few more tutorials that I'm in the process of editing for this Valentine's day. Hopefully, it'll give all of you some ideas when you go out to dinner and such. If you've missed my post on my hair tutorial pictured below, you can read up on it here:
Hair Tutorial: Easy Braided Low Bun Updo
.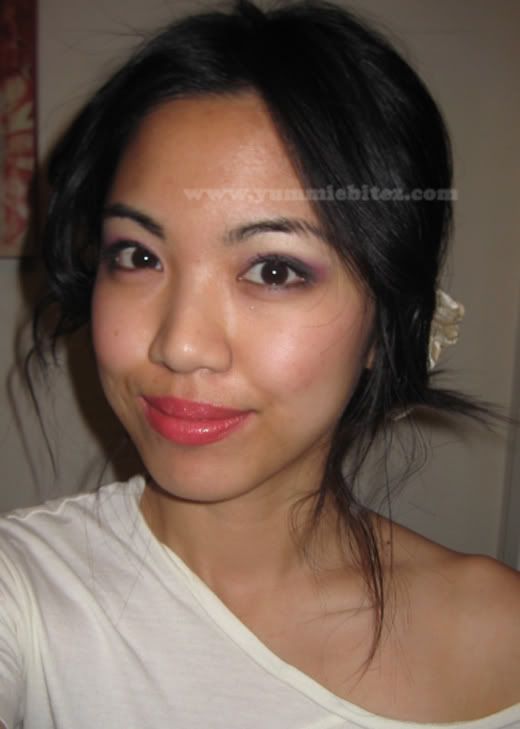 Watch the Video:
More images and product breakdown after the jump.
Products used in this tutorial:
EYES:
MAC Mink Pink eyeshadow
MAC Post Haste eyeshadow
MAC Rose Blanc eyeshadow
Urban Decay Baracuda eyeshadow (from The Black Palette) (buy here)
MAC Blacktrack Fluideline
Lancome Definicils mascara (buy here)
FACE:
MUFE Duo Mat Foundation in #203 (buy here)
NYX Cosmetics blush in Angel
LIPS:
Kiehl's Lip Balm in SPF 15
Rimmel London Long Lasting Lipstick in Drop of Sherry
Dior Addict Ultra Gloss in Fushia Poplin (buy here)
Talk about it: What are your plans for this upcoming Valentine's Day?
FTC: All items used for this tutorial were purchased with my own funds. I am not sponsored to write this post. However, this post contains affiliate links which helps support this blog.